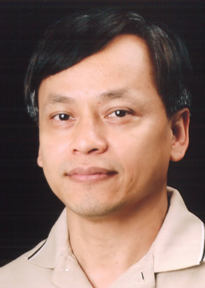 Pure Healing Art is proud to bring the greater Dallas, Texas area the finest in aromatherapy, reflexology, massage therapy, and more. Founder, Pov Mak, a certified massage therapist, believes that along with medicine, healing comes from within. Using the body's own pressure and energy points Pov energizes, revitalizes, and reduces or eliminates pain and discomfort for his clients.
As a boy in Cambodia, Pov's father taught him the ancient healing arts of massage, aromatherapy, reflexology, trigger points, and more. Pov then took this knowledge with him to Dallas where he graduated massage school at Hands on Approach. There he became officially certified in the healing arts that he already knew so well, and a few new ones. He is certified in Sports Massage, Shiatsu, Reflexology, trigger point manipulation, deep tissue massage, Swedish massage, and much more.
Stop by today and enjoy a relaxing massage reflexology treatment, or any of the other stress and pain relieving techniques that Pure Healing Art has to offer. Let the stresses of the day, or your chronic pain be massaged and kneaded away as the relaxing music drifts around you.